Careers
At Northwestern Mutual, we've been helping clients achieve financial security for more than 160 years. Join our team in carrying on that tradition. Here you'll have access to award-winning training, technology, planning tools and supportive mentors who will help you deliver expert advice to your clients. This is the core of what made us #2 in Dallas Morning News Top Places to Work.

Those who enjoy working at our firm will tell you that their lives have changed for the better financially, professionally and personally. They experience a high level of expertise after being taken under the wing of the incredible DFW team through valuable mentorship and financial coaching, allowing them to solidify financial security for both their clients and themselves.

Join Our Team of Financial Professionals
☎ 972.661.9888

Dallas | Fort Worth | Addison | Allen | Frisco | Park Cities | Las Colinas

►You may have just found the career for you, if:
✔ You want a company that values varied experiences and perspectives.
✔ You think hard work should be recognized and rewarded.
✔ Teamwork and collaboration are important to you.
✔ You are looking for a fast-paced, highly productive environment.
✔ You want to work for a company with exceptional financial strength whose values match your own.

We want genuine people with different backgrounds and work experience, including but not limited to: financial services, sales, educators, military veterans and community influencers. We value someone with strong interpersonal skills who is a motivated self-starter and has had personal success. We also hope you have a Bachelor of Arts or Science degree from a four-year college or university.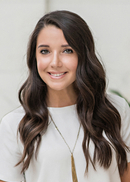 Laura B Doyle

laura.doyle@nm.com
Office 972-661-9888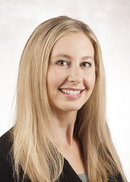 Sarah Olson

sarah.olson@nm.com
Office 972-663-7218